June 21 - June 23, 2019
OSLO, NORWAY
Bygdelagssamskipnaden – BLS
Nordahl Bruns gate 22
0165 Oslo
SOL SWING is different.
This event is unique because it has nothing to do with competition. It´s all about learning, getting back to the roots, bringing back soul, mixed with old and new school, midnight sun and lots of fun.
​
Let´s celebrate summer SOLSTICE learning from some of the longest WCS professionals in the business connecting on and off the dance floor and making lifetime lasting friendships.
'Friday is all about getting back to the roots of WCS, meet our pros, sharing their passion and love for the dance and community, allowing students to ask questions, learning old moves we should all know, followed by a beautiful party in a beautiful studio"
'Saturday is all about movement and connection. You will learn how to connect to your own body, to your partner and to the music. Variations you learned during the day will already be applicable at the party and everyone will be having a good time´
Sunday is about SUN & FUN.
We will dance to the music, feel the heat as we walk down the street to the beach and make plans to already see your new friends at the next event! You will get hooked, feel re-energized and inspired to dance more´
10:30 - 13:00
Workshops
13:00 - 15:00
Break
15:00 - 18:00
Workshops
18:00 - 20:00
Dinner Break
20:00 - 2:00
Party
​
Pro Show @ 23:00
Our previous event sold out within two weeks so make sure to book early.
We have limited spaces and we apologise in advance who do not get a ticket.
1st 25 tickets
950 nok
SOLD OUT

​
Student / Internationals
850 nok
2nd 25 tickets
1200 nok
SOLD OUT

​
Student / Internationals
1000 nok
until sold out
1450 nok
​
Student / Internationals
1200 nok
Student/International DISCOUNT CODE: SOL
Venue
-Bygdelagssamskipnaden – BLS
Nordahl Bruns gate 22
0165 Oslo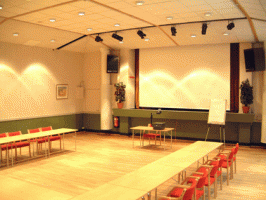 Transportation
To get to the venue take : L1, L2, L21, L22 from Oslo Central Station to Nationaltheatret stasjon
It takes10 min and it goes every 10 min
3 hotel options near the venue
- linked directly to google maps below.
- estimated time walking in minutes shown
Scandic (3 min)
​
23 15 56 00
Thon Hotel Europa (4 min)